Community Events
April 21, 2018
This symposium which is free and open to the public always offers up to date information, community resources, opportunity to talk directly to professionals. I am honored to be presenting at this conference.
May 17, 2018
I am honored to be presenting at the upcoming Meeting of the Minds Fourth Annual Hudson Valley Regional Dementia Conference. I will be presenting A How-To Guide for Caregivers: What are the Difficult Decisions and When Do You Make Them?
Click to register or learn more about the Meeting of the Minds Dementia Conference taking place on May 17!

Please come by and say hello, I'll have a table at the event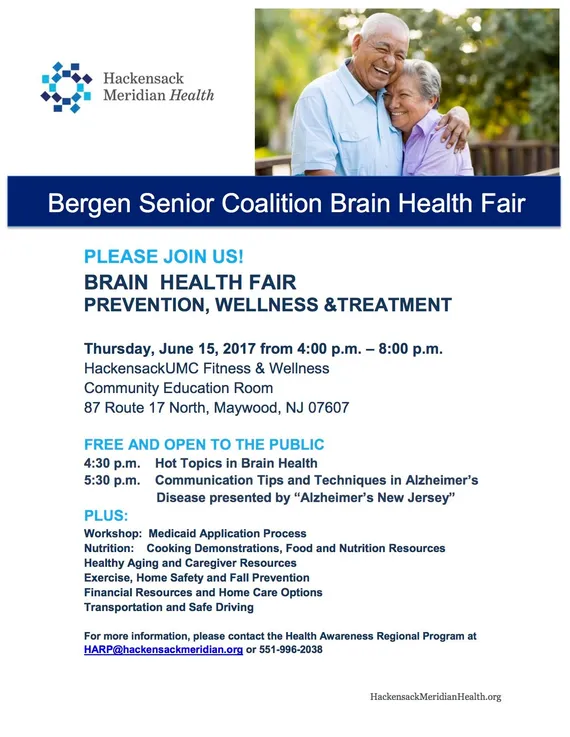 June 15, 2017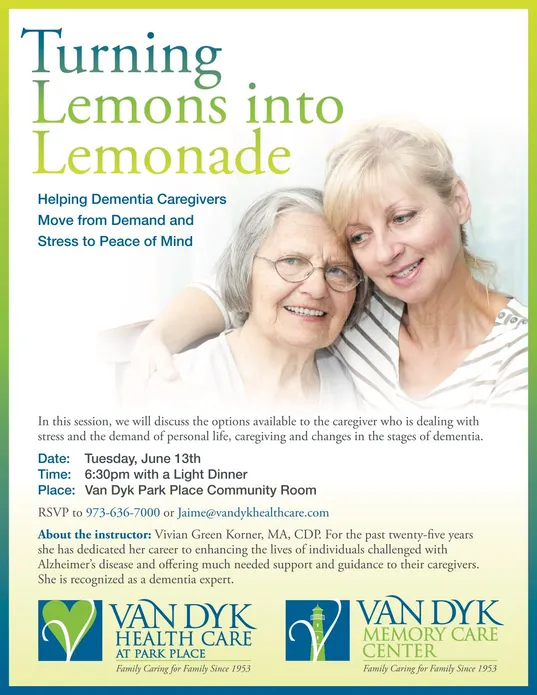 July 21, 2016
Mayor's Wellness Initiative- Alzheimer's Symposium
In my continued effort to raise Alzheimer's Awareness on a town basis, I was asked by the Mayor of Mahwah to organized a special program for older adults who attend attend their Senior Center. In addition to coordinating the symposium, I presented along with an attorney and financial planner. The 125 attendees learned about the difference between Normal aging and Alzheimer's and Legal and financial considerations and planning. The event was sponsored by Brandywine Assisted Living in Mahwah.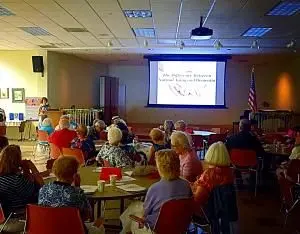 Vivian is the facilitator at the caregiver support groups
March 7, 2018
Brookdale
Caregiver Support Group
Time: 7 - 9 pm
188 Paramus Road
Paramus, NJ
201-244-3195 Free and Open to the Public
March 11, 2018
Right At Home In West Orange Staff Dementia Care Training 47 Park Avenue West Orange, NJ 07050 Staff Only
March 14, 2018
Arden Courts Caregiver Support Group
Time: 1 - 2 pm
Location: 18 Eden Lane
Whippany, NJ
973-581-1800
March 14, 2018
Bristal of Woodcliff Lake Time: 4:00-5:15pm Location: 364 Chestnut Ridge Road Woodcliff Lake, NJ 07666 201-505-9500 Free and Open to the public